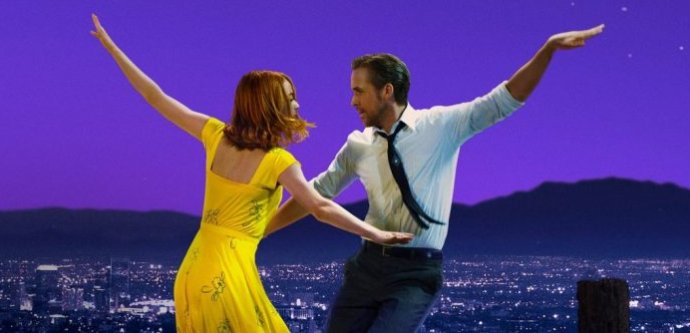 AARON BILGRAD MOVIE AWARDS 2017
BEST MOVIE THAT HAD THE DUMBEST MOTIVATION FOR A VILLAIN:  CAPTAIN AMERICA CIVIL WAR
I don't like comic book movies (for the same reasons that the world seems to love them, which are A) you get to root for and identify with a clearly defined hero, B) this makes you forget about how you are not a hero in your real life, C) you find it interesting when the 'hero' becomes gray, meaning they wrestle with their own demons and even make some morally questionable decisions in the 2nd act like siding with a bad guy, fighting with a good guy, or just behaving like a prick (Toby Maguire in Spiderman 3), and D) this gray superhero characterization reminds you far more of your own morally questionable life).
But the villain's motivation in Captain America Civil War struck me as particularly strange for the comic book universe.  In short, he wants to kill Captain American and the Avengers because, more or less, all the entertaining action from their past movies (e.g. explosions, buildings crashing to the ground) resulted in ACCIDENTALLY killing innocent people.  Ok, sure, got it.  So basically… this villain sympathizes with people who theoretically died only in CGI.   I find this very strange.  To better illustrate how bizarre this is, think about another potential sequel with a similar vengeful motivation:
JOHN WICK 3:  A brother of one of the 5000 faceless guys who John Wick shot vows to kill John Wick because… his now dead brother was forced into the job of, I guess, trying to kill John Wick, because their mother was sick with lupus and they needed money for her medical bills.  If only John Wick would have known about their lack of affordable health care, he would have avoided shooting the brother in the head.  But John Wick's adrenaline killing rampage sadly got the goon's brother killed.  Like Captain America and The Avengers, John Wick sure is heartless.
Just seems like they should give the script another try.  Even a villain saying something simple like, "I want to kill Captain America because he stole my girlfriend in 8th grade" is a much cleaner motivation.
BEST MOVIE THAT, IN A FILM INDUSTRY WITH TOO MANY REMAKES , WOULD ACTUALLY HAVE WORKED BETTER AS A REMAKE THAN A SEQUEL:  INDEPENDENCE DAY RESURGENCE
Most people liked the original Will Smith Independence Day in 1996, as it was a pleasurable (albeit routine) simple alien invasion story.  Spaceship shows up, nobody knows what to expect, uh-oh they want to kill us, fun action to stop them.  So, if they wanted to cash-in again on this franchise, just do that same simple story again with improved special effects, right?  Nope. They went completely off the deep-end with an incredibly convoluted plot.  Since the first movie already happened, the characters are in a story universe where aliens ALREADY exist and ALREADY tried to destroy earth means it isn't exactly as scary, or more importantly, as surprising when they show up and want to destroy earth again.  This left the screenwriters looking for bizarre ways to make this a 'bigger deal', such as having a scientist character say "They're back, and this spaceship is EVEN BIGGER than the last one [in '96]!"  I mean, does that compel someone in the audience to drop their jaw and say "WHOA, IT'S EVEN BIGGER????!!!!!!!!  HOW ARE YOU GONNA FIGHT A SPACESHIP THAT'S EVEN BIGGER THAN THE LAST ONE????!!!!!  ESPECIALLY SINCE YOU HAD A PRETTY TOUGH TIME WITH THE LAST REGULAR-SIZED SPACESHIP!!!!!  I BETTER BUCKLE UP!!  
BEST MOVIE NOMINATED FOR AN ORIGINAL SCREENPLAY OSCAR THAT STILL EARNESTLY USED THE CLICHE THREATENING DIALOGUE, 'HEY… YOU LOOKIN' FOR TROUBLE??!!  WELL YOU CAME TO THE RIGHT PLACE!':  HELL OR HIGH WATER
This is not a bad movie, but it's not a good movie either.  There is a scene in which the screenwriter needs to show that the main brother characters (Chris Pine & Ben Foster) are crazy, violent, unpredictable, easily agitated, and supportive of each other.  They decided that the best way to do this was to have Ben Foster's character waiting patiently in a car as his brother goes into the gas station food mart.  As Ben is waiting/resting, from out of nowhere, some punks literally drive up next to the car, music blaring, and (for absolutely no reason) shout at Ben Foster's character "HEY… YOU LOOKING FOR TROUBLE??!!  WELL YOU CAME TO THE RIGHT PLACE!"  Ben Foster's character, of course, chuckles to himself, and then Chris Pine comes out from the food mart and beats up the guy who was concerned about whether Ben Foster was looking for trouble and confirmed that this was, in fact, the correct place for trouble.   Now, let me reiterate that these punks came out of nowhere.   They don't know Ben Foster whatsoever, and they didn't even need gas.  This means, you have to assume, that these punks were driving down the street and the following dialogue took place off-screen:
Inside Car Of Punks
Punk #1:  I love being a punk!  Not following the rules is awesome!!
Punk #2:  YEAH!  But do you know what is more awesome — gas stations!!!
Punk #3:  Hell Yeah!  Let's go to a gas station!
Punk #1:  But we don't need gas.  Are you hungry?  Did you want to buy something at their food mart to hold you over until dinner?
Punk #3:  Yes.
**The Punk-Car pulls into the gas station.
Punk #2:  Hey, Punk #1, see that guy over there napping in his car.  I think he's lookin' for trouble.  Pull up next to him and see if this is the case.  
Punk #3:  Yeah, do it!  
Punk #1:  Well how should I ask?  It looks as if he's resting — I don't want to disturb him.  
Punk #2:  No way, man!  That's not the punk way.  Be real rude about it.  You've gotta find out if he's actually looking for trouble!  
Punk #3:  Exactly!  If we don't know, then how will we get through this life.  The perpetual curiosity will kill us.  
Punk #1:  That's a salient point.  Ok, here goes…
This movie is nominated for best original screenplay.  And just to fully illustrate and prove my thesis, below you can watch the specific scene I'm referring to.  Make your own judgement:
BEST MOVIE THAT TRIED WITH THE FORCE OF GOD TO BE CHARMING, AS IF FAILING TO CHARM THE AUDIENCE WOULD RESULT IN PUBLIC CASTRATION:  LA LA LAND
Let me be clear — I love musicals.  It's one of my favorite art forms both on stage and on screen.  While this movie is certainly noble in intent, and does possess some very nice moments, it had an issue with its overall tone and "energy".   Something just felt off.  I will attempt to be precise as to why I thought the filmmaker's testicles were in peril:
1) This movie does take place in some type of reality mixed with fantasy universe, as illustrated by the opening LA traffic scene.  Everybody knows that in musicals, people break into song.  I'm fine with that, and I love it.  But it's the tone of how they break into song that felt strange.  For example, the expansive cast in the opening number are theoretically supposed to be bothered and burdened by they depressing exhaustion of LA traffic.  So why are they joyfully dancing on their cars?  This feels more like a celebration of the "classic musicals genre of the 40s/50s" than of the accurate tone of LA citizens.  The opening scene tried so hard to charm, as illustrated by the ridiculous reveal of a full Caribbean drum band in the back of a cargo truck, that I had to assume the filmmaker's testicles were in significant danger.
2) By similar example, when Emma Stone and her roommates decide to go to a party, they dance and sing down the street in colorful dresses.  Sure, it looks nice, but what were they singing about?  Just going to a party in LA?   They're simply going out — people do that, what's the big deal, why sing and dance about it?  If the film wanted to satirize the ridiculous nature of the LA nightlife, then do it — write a song about how serious we take ourselves — OR — how many people in LA 'stay in for the night' then SAY they had an adventurous weekend.  Something more organic like that.   But this dancing down the street scene just tried so hard to be charming.  I have to assume the filmmaker's were being threatened by a sharp blade.
3) On a similar note, when Emma Stone shows up at this party — it's a wild display of singing, dancing, chaotic camerawork, and, for some reason, people jumping into the pool fully clothed.  Why were they doing this?  This does not happen at LA parties.  And if this is supposed to be a fantasy universe, fine, but what is the fantasy?  That, in La La Land (i.e. Los Angeles) we all dive into the pool with our clothes on?  It felt so random, as if they were saying "This is a musical, and in musicals this kind of stuff happens, so FIND IT CHARMING!!!"  At this point, I think you can see my point that the filmmaker's were worried about never being able to have children.
4) Emma Stone is a good actress, and I didn't have a problem with her singing, but she is not that captivating.  So you can't just hold a close-up on her eyes for 20 seconds (many times during the film) and expect us to instantly be swept away by whatever she's supposed to be feeling.  She doesn't have the on-screen charisma for this.   I understand why you did this (public castration), but please don't do it again.
5) I live by and often visit the Griffith Park Planetarium featured in the movie.  I like to fall asleep in the shows, then wake up on and feel like I'm on Jupiter.   But at no point did I ever imagine launching my date and myself into the air and pretending to dance, silhouetted, in space.  Sure, it's cinematic, but just singing a nice, sweet song about why they like each other (from their seats) would have worked just as well if not better.  Please stop trying to smother me with charm.
And for all the charm this movie is selling, I've yet to hear anyone say they were utterly charmed BY it.  Sure, many people saw it, and it made a lot of money, but does anyone actually LOVE this movie?  I haven't heard that claim.
And here are the best movies I saw in 2016, in descending order:
5) SING STREET
A musical about an aspiring teenage band in the early '80s that I thought DID work tonally.  Good music, and I'm not sure why no original songs were nominated for an Oscar.  Gotta make room for Justin Timberlake, I suppose.
4) THE FOUNDER
About McDonalds 'so-called' founder Ray Kroc.  Excellent performance by Michael Keaton (always fun to watch) and the story was engaging from front to end, except for the few obligatory 'How Ray's success is affecting his marriage' scenes. Those were, as always, boring.  For another example of this issue, see Breaking Bad.
3) DON'T THINK TWICE
Comedian Mike Birbiglia made a very smart movie about the fear of your own failure and the jealously of other people's successes — all told through the prism of an improv group.  I did not expect to like this movie, but it's extremely well done, well acted, poignant and tackles some of the same themes/story lines of La La Land in a much more sophisticated and nuanced manner.
2) MOONLIGHT
Yes, everybody likes this movie.  Two-thirds of the movie are very good, but it's at its strongest during the final 35 minutes — a true lesson in masterful acting, writing, directing, mood, and tone.  Also, the guy who plays the lead in the last 35 minutes (Trevante Rhodes) should have been the one nominated for supporting actor.  He also works out next to me at LA Fitness wearing enormous headphones and lifting an eye-popping amount of weight.  I haven't had the guts yet to tap him on the shoulder, ask him to remove the headphones, and compliment him on his incredible homoerotic performance.
1) MANCHESTER BY THE SEA
I think this one is the all-around largest artistic achievement of the year.  The smartest script and the best performances. It's always a thrill to watch a movie about people who are experts in withholding their grief.
IF YOU WOULD LIKE TO READ MY MOVIE AWARDS FROM PAST YEARS, CLICK HERE