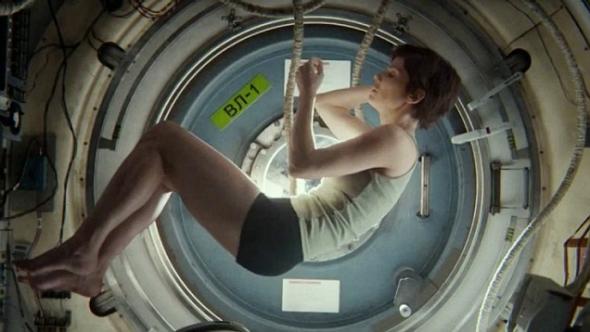 AARON BILGRAD MOVIE AWARDS 2014
2014 was a strange year for movies… because there was actually a lot of good stuff.   Last year I didn't think there was one good movie (what won best picture?  Oh yeah, Argo — has anybody watched that twice?)  But this year, there was a solid crop of engaging films.
BEST MOVIES OF THE YEAR:  THE IMPOSTER (on Netflix), THE WOLF OF WALL STREET, 12 YEARS A SLAVE, ALL IS LOST, THE CRASH REEL (on HBOGo)

And now… on to the other movies:
BEST MOVIE THAT I HAD ALREADY SEEN AT THE AIR & SPACE MUSEUM IN 1994: GRAVITY
This was such an amazing movie (in 1994 at the museum our class went to after the African Art Museum). I remember being in awe by the decadent visuals of looking down at the earth from space. From SPACE!  I thoroughly enjoyed this space movie (which played directly after the 11:35am History of Flight IMAX, and the 1:10pm Mount St. Helens IMAX).   Our science teacher, Mrs. Bucklad, told us there would be a quiz on this space film the next day. I asked her what the questions would be, and she said, "You'll see". (NOTE: I got a 'D' on the quiz.  NOTE TO MODERN EDUCATION: There are methods to determine if kids are paying attention other than a quiz).  I loved this IMAX movie at the Air and Space museum so much, that I never even ONCE wondered how much better the movie could be if it had a main character floating around in her underwear whose daughter had been killed in a freak playground accident.  I was so mesmerized by the stars, the sun, the earth's atmosphere — that my imagination, even as a young boy full of creative energy, didn't require any fetal position metaphors, satellite station vodka drinking, or "Mardis Gras was wild in '86″ character-establishing dialogue to enhance my movie-going experience.   After the film ended, I remember we went to see the Smithsonian Museum of Natural History.  I was so captivated by those ancient artifacts, that I never even considered how silly it would be if all the exhibits came to life at closing time.
BEST MOVIE THAT LONELY MEN (ESPECIALLY RAY BRADBURY) LOVED… BUT STILL COULDN'T FULLY RELATE TO:  HER
Sample Ray Bradbury short story:  In the distant future, humans are extinct, and no longer live on earth.  There is now a new species called The Wagadons.  The Wagadons all have 8 legs, 12 arms, 17 eyes where noses typically are, 35 noses where their eyes usually, and the majority have Green skin.  However, a small minority of The Wagadons actually have Purple skin, and they are ostracized by the Green Wagadons — simply because of the color of their skin!!!   That's outrageous.  In other words, the metaphors were very easy to grasp for 9th grade readers.  Thus, Ray Bradbury certainly appreciated HER, as surely he loved the dystopian future in which people can only be intrinsically understood by smart technology on their mobile device (truly a message to the present day audience that the internet/social media age has made authentic human connections relatively impossible).  However, neither Bradbury, nor other men, no matter how lonely, can relate to THAT much conversation with a girlfriend of any kind.   Notice how only the beta-male characters in this film tend to adore the software.  The Point Of View of HER's future is certainly through the eyes of a non-sports fan.  My point is, obviously, as I'm sure you've deduced from this review… that it would have been a very different film if Paul Walker played the lead role.
BEST MOVIE THAT CARED TOO MUCH ABOUT MAKE-UP, ACCENTS, AND OSCAR NOMINATIONS, AND NOT ENOUGH ABOUT SLOPPY PLOT HOLES:  AMERICAN HUSTLE
SPOILER:  I'm going to get right to it, because I truly can't get past something.  There is a scene where our heroes (Christian Bale and Bradley Cooper) need to convince a huge mafia character (Robert DeNiro) that they have a serious investor from Saudi Arabia for a major project. There is a lot of money on the line.  The only problem is that they couldn't get an actual undercover Arab FBI agent.  Instead they got a Mexican guy who kind of looks like an Arab (played by Michael Pena).  Pena admits he doesn't speak any Arabic, save for the famous "Assalamu alaikum".  So Bale and Cooper tell him to just nod in agreement at the big, dramatic meeting, and not to speak for fear he will be exposed.  When Pena meets DeNiro, there is a scary moment where DeNiro becomes suspicious of the situation.  Suddenly, surprise-surprise, DeNiro starts speaking FLUENT ARABIC to Michael Pena, and wants a response.  The moment is played for tension, as clearly Pena doesn't know any Arabic, and if he's exposed, the whole plan is dead!  And a lot of blood could be spilled.  What is Pena going to do???????  So what happens –  in a convenient moment, Pena responds to DeNiro in Arabic (which we were told he didn't know) DeNiro shakes his hand, and all is well.  Please let me know if I'm missing something here.   It was difficult to get this scene out of my mind when people described American Hustle as "awesome".   Also, as a note to Oscar-bait filmmakers, to help the Hollywood economy, please consider hiring actresses other than Amy Adams for every female role that could get a nomination.
BEST MOVIE THAT OFTEN FORGOT TO FOCUS ON ALL THE KILLING:  HUNGER GAMES CATCHING FIRE
This movie has such a fun premise, albeit not an original one.  Fans of movies about 10th graders killing each other will soon cite the Japanese film Battle Royale as the best of the genre.  That movie knew how to blend emotional teenage angst with said teenagers getting stabbed with samurai swords.  Now that's fun stuff!  Catching Fire, however, gets too caught up with everything except the fun part:  the killing.  For example, in Catching Fire, there is about a 15 minute scene on a train where they just eat lunch.  Various characters have lines during this lunch scene; lines that cover the array of the emotional spectrum (joy, concern, mostly melancholy, etc…).  But, hey folks… that's 15 minutes of no-killing.  Not cool.  I paid to see killing, as did many other people.  There is a reason you put a girl with a bow and arrow on the poster.  Bow and Arrows have no other purpose BUT killing.   In a startling surprise, there are even more scenes without killing.  There is one where the main character mingles at a party (no killing).   There is one in which the main character hugs each and every member of her family (no killing).  And there is even a scene where the guy who sings "Are You Going My Way?" helps the main character get dressed (ABSOLUTELY NO KILLING).
BEST MOVIE THAT WOULD HAVE BEEN ALMOST PERFECT IF ANGELINA JOLIE'S HUSBAND WOULDN'T HAVE COMPLETELY DISRUPTED THE FILM WITH HIS PRESENCE:  12 YEARS A SLAVE
This movie is terrific.  The acting, the directing, the cinematography, but again… the acting.  It's a very difficult and painful movie to watch at times, but you are intently engaged for the whole 2.5 hours.  That's impressive.  You are completely immersed in the world that the director intended.  It's beyond gripping.  Then, all of the sudden, Brad Pitt joins the party, and you are instantly ripped out of your trance.  Moreover, roughly all the cast in the film is either African-American or one hell of a white bigot.  There were at least 26 racist roles Brad Pitt could have taken — even only taking a small-town bigot cameo if he didn't want to work too hard.   But nope, he took the ONLY sanctimonious, 'slavery is wrong' role in the film.  I'll bet a lot of actors would have liked to play that role.   But Pitt gave himself the part, and completely took me out of the piece for his 5 minutes of screen time.  He could have taken Michael Fassbender's 'Most Despicable Human Being of All Time' Role.   But instead, Pitt played it safe, protected his public image, boosted the marketing for the film (he's in the trailer) and gave a bland performance that could have been played by anybody.  I'm sure even Amy Adams was up for it.